Hold up! How is it already July 14th? That means the summer is almost half over. Doesn't that make you want to cry? Well, don't go reaching for those tissues just yet! I've got something that's sure to cheer you up:
Next weekend, eight blogs, including
AFOMFT
, will be hosting a ton of fabulous giveaways during the
MIDSUMMER BLOG PARTY
. Over the next week, I'll start teasing the great prizes up for grabs here, and some of my co-hosts are doing the same, so hop on over to their blogs and take a peek. They're all great reads so I'm sure you'll like what you find.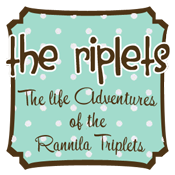 So mark Friday, July 23rd-Sunday, July 25th on your calendar and join us for the
MIDSUMMER BLOG PARTY
. If anything can cure the summer's-halfway-done blues, it's winning free stuff!